A new kind of club for a new kind of gentleman, making luxury tailoring accessible. Made to measure. Made in Italy.
Being well dressed is a way of life, you're part of an elite. You want to take time and invest in projecting the idealised version of you to the world. As such I invite you to become part of the next step change in men's style, the Octavian K. Club. The club for those who know more.
H
aving dealt with many clients from around the world, all of whom want – and in many cases need – to invest in top quality tailoring I know the biggest stumbling block. It's the price. Fine tailoring is not and can never be cheap. So I'm introducing the Octavian K. club to allow you to be able to get the best – for a little bit less.
So how does it work? Like any private club, there is an up-front subscription – in this case £1,000 (or you can pay £100 monthly) – and this investment subsidises your suit and garment purchases over the year. When you join the Octavian K. Club, I am giving you access to the 50 per cent reduction on the costs of all made to measure services. Suits, jackets and accessories. Our suits, manufactured in Florence and Naples' finest workshops, will cost you £1,250 rather than £2,500 as a member. You instantly start to save and the more garments you require, the greater the savings. As a club member investing in just two suits a year you will save £1,500 on full retail price.

There is no compromise on quality with the Octavian K. club, you will get the finest Italian tailoring. We are simply cutting out the third-party retailers, ad campaign costs and the 300 per cent mark up that goes with those 'big brand' types of operations. Why do you need them? Let the suit stand up for itself.
Octavian K. focuses on the critical things, the cloth, the craftsmanship and being transparent with you – the customer. You get what you pay for, no hidden extras and I think you can't get fairer than that.
These savings are not the only thing you get as an Octavian K. member. You will receive a member's gift box worth up to £300 for every year of your membership, containing some of the finest gentlemen's accessories – from ties to lapel pins – I have discovered when travelling in Italy hunting out and talking to the country's best craftsmen. I am passionate about the quality and style behind Italy's small, hidden shops and artisans and I want to share my passion and knowledge with you. Throughout the year, we will have exclusive limited edition items and sample sales that will be accessible to my members only.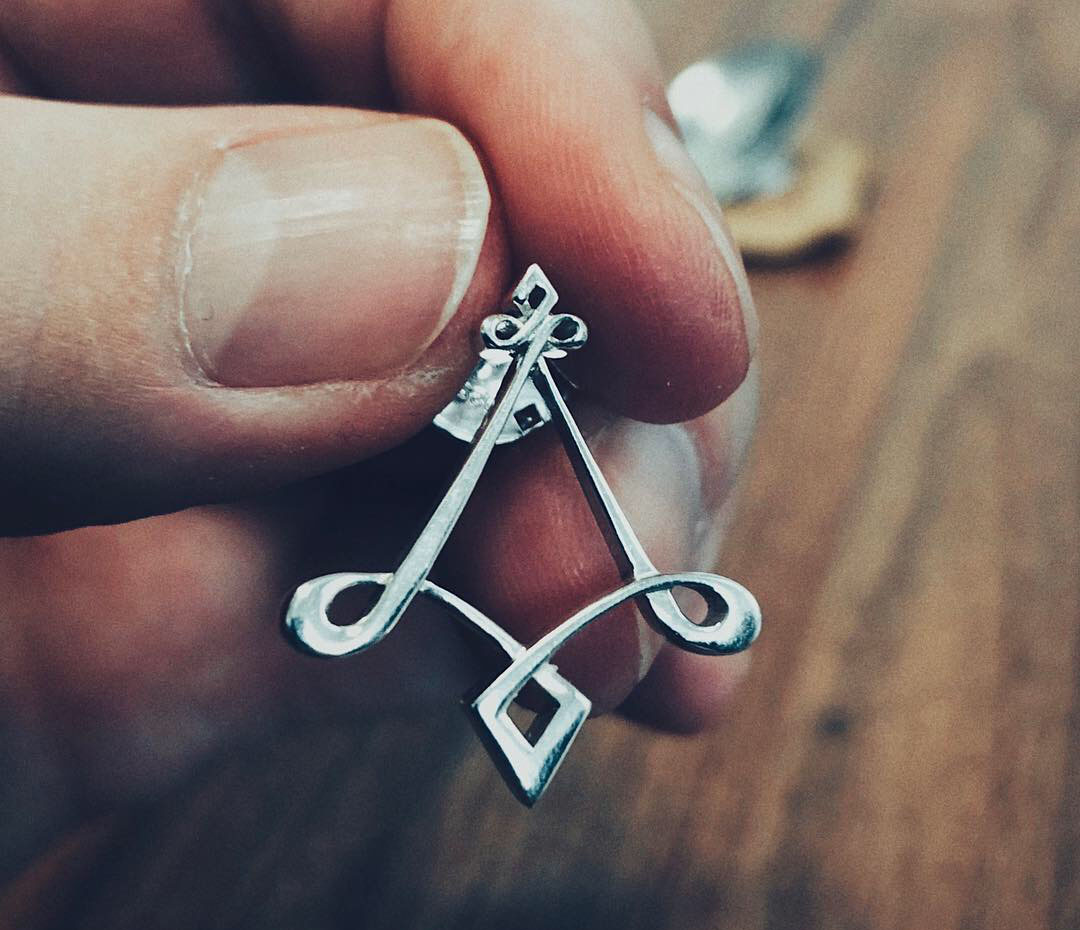 For every year of membership you will receive a luxury box, worth £300, containing the finest gentlemen's accessories like gold & silver plated lapel pins (above), cufflinks, ties and pocket squares.
Should you be unable to attend a fitting in our Mayfair showroom, as a member you'll also be able to have us to come to you in London, therefore receiving the finest Italian tailoring in the comfort of your home or convenience of your office. Whilst a member, all repairs and alterations you might require to your clothes are inclusive in your subscription; we know accidents can happen when wearing your suit and if you find after procuring a suit it needs some modifications as you've hit the gym for a triathlon or the upcoming ski season, we can take care of that too.
A club is nothing without its fellow members. The Octavian K. member is passionate and knowledgeable about gentleman's style and dress; membership of my club will allow you to meet and network with fellow minded discerning professionals and high net individuals. Events will be small in scale, private and intimate; I want my club to become a sartorial home from home for you. A club for the elegant, a club for those who know.