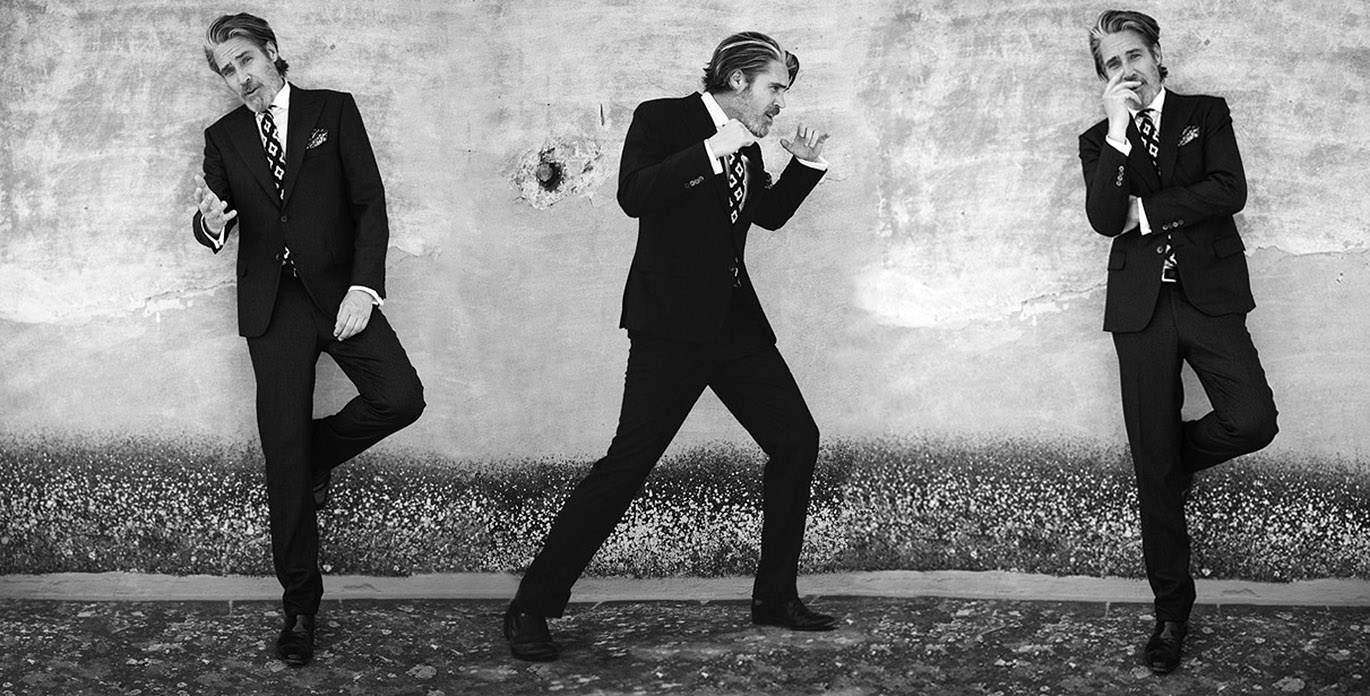 I
n my view, the suit is the most critical garment in a gentlemen's wardrobe. Everybody likes a man in a suit. Yet time and time again I've seen men who don't take the time to truly consider how to show themselves off to their best advantage when buying and wearing suits.
I bring together the two most important influences on men's tailoring in the 20th and 21st centuries – the Italian and the English. The English cut is firm shouldered, waisted and high arm-holed. It owes its traditions to military roots going back to the Napoleonic Wars. I find English jackets have a stiffer canvas inside to give them structure and warmth. I love the way this gives a clean and very defined shoulder. The extra padding across the chest results in a more formal look, the front of the jacket is more pronounced and holds its shape.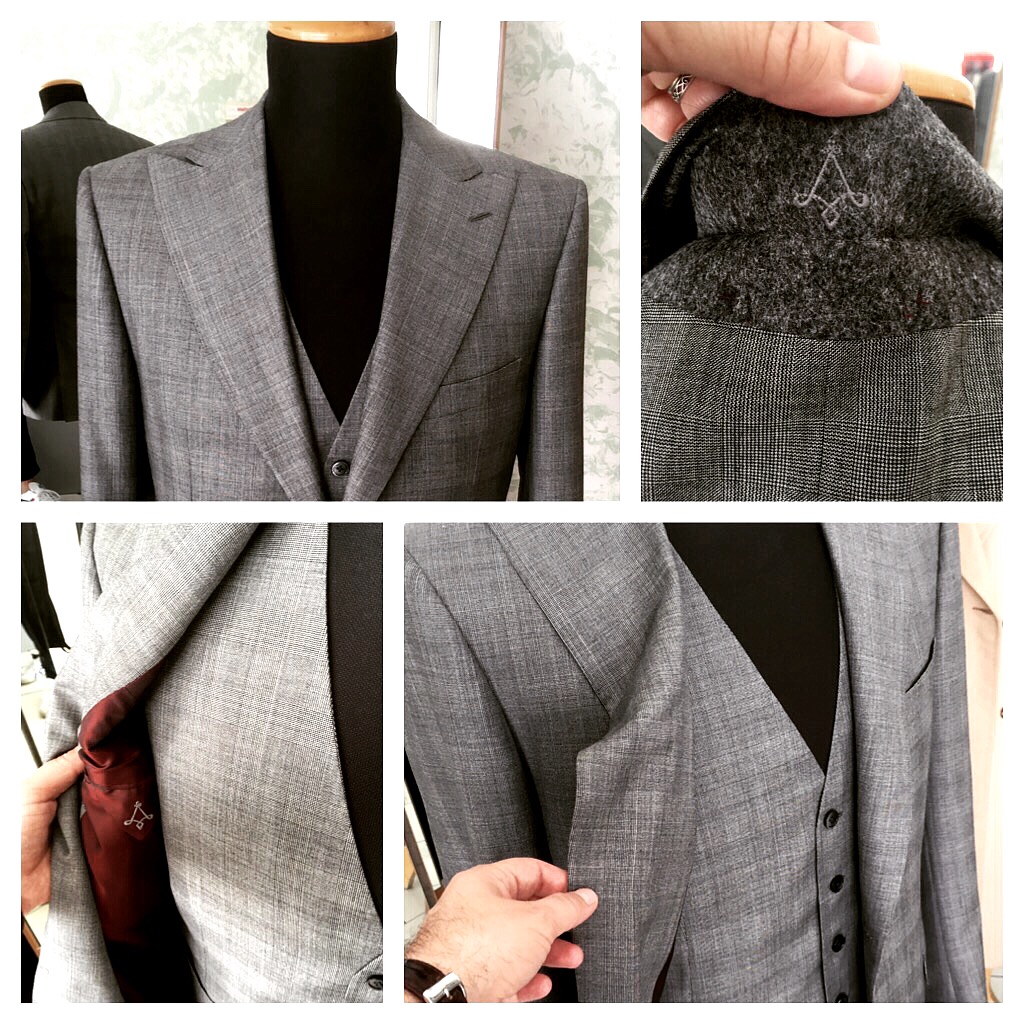 Our Grey overcheck Il Magnifico is a hand tailored grey pattern suit with a two button single-breasted jacket and trousers with sartorial pockets. The Octavian K. symbol is hand-stitched under the collar and on the inside pocket.
Having lived in Florence for years, I know that Italian suits need to be light. I've always admired how Italian tailors use minimum padding to give a more relaxed outline but keep the suit's essential structure. Italians wear suits to show off, when in an elegant palazzo or on a 'passeggiata' about town. Yes, there's less rigidity across the chest in an Italian jacket so it looks a little more casual but so what? If you're not comfortable in what you're wearing I believe you will never look your best.
Many stylish men want the best of both tailoring worlds, I've found many customers and acquaintances like the sharper shoulder line and youthful, narrower waisted look of the best Savile Row suits but want to feel un-constricted by a heavy weight canvas and admire the lightweight drape and feel of classic Italian tailoring. I've seen in recent year how English suits have got lighter, there's not the need with heating building for old fashioned thicker cloth and many clients ask me for wonderful light Italian wools but in a suit with a bit of English shape.
One of the big differences between England and Italy – though I've seen it's getting smaller as men become more stylistically confident in this country – is how my English customers still want the suit for the office or business first. At Octavian K., we produce garments using a lightweight canvas that perfectly blend the Italian and English styles. My jackets have the more structured English shoulder and waisted jacket with the more Italian, relaxed feel across the chest and back. It looks English but feel Italian, it feels comfortable not rigid.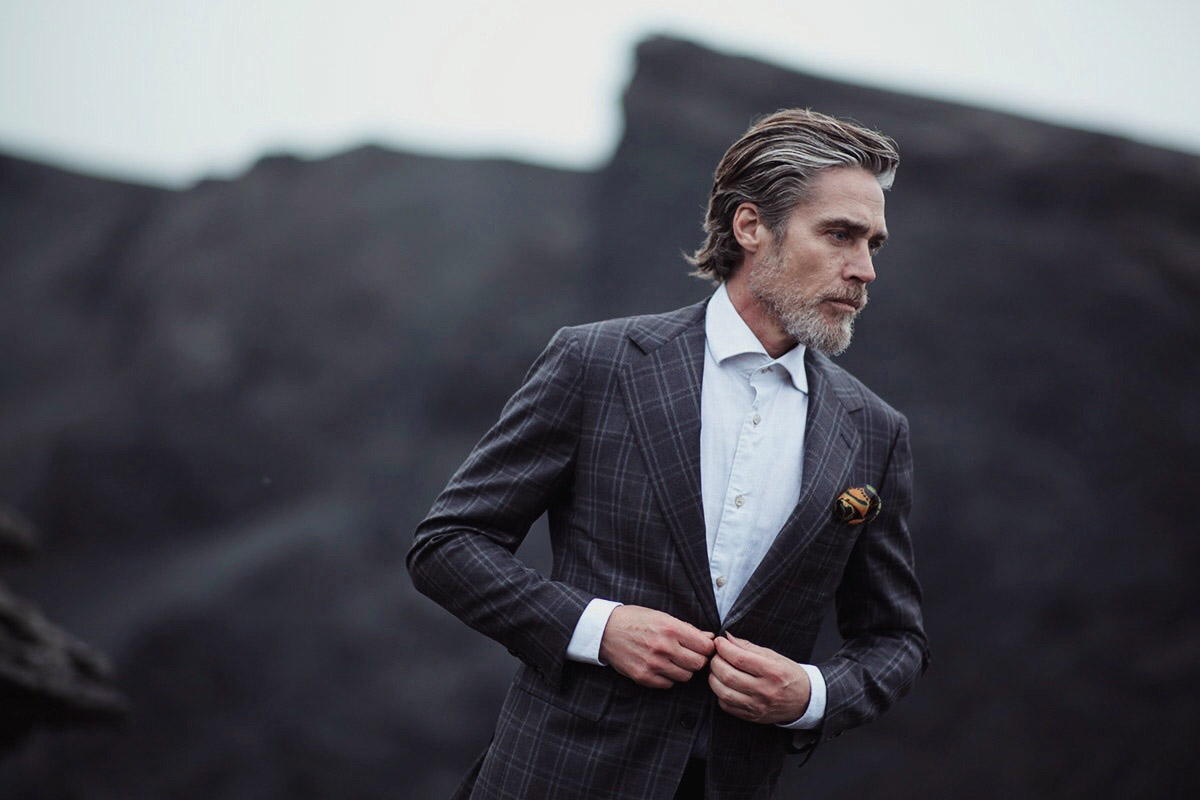 Our suits are carefully made up using a lightweight canvas that gives shape to the shoulder and upper back; it's comfortable to wear in all situations from the boardroom to the bar at the Ritz. I appeal to those who know about quality, respect and understand the traditions and conventions of the world's best bespoke tailors and expect the very best.
I was not prepared to cut corners and knew from the start I wanted to source each particular pattern of suit from the finest sartorias. So I use a workshop in Tuscany who are fantastic at making a more English shouldered jacket and merging it with their distinctive Florentine drape across the chest. For those customers who want the very southern Italian unstructured, even unlined suit the orders are fulfilled through a magnificent workshop in Naples.
My cloth comes from the finest mills in Italy such as Lora Piana, Ariston and Vitale Barberis Canonico but we also offer suiting from a number of the great English weavers for those who want a more English look and finish. Allow me to take you on a journey of understanding and discovery to ultimately own a made to measure suit that merges the best of two illustrious heritages in the exact balance that enhances you.