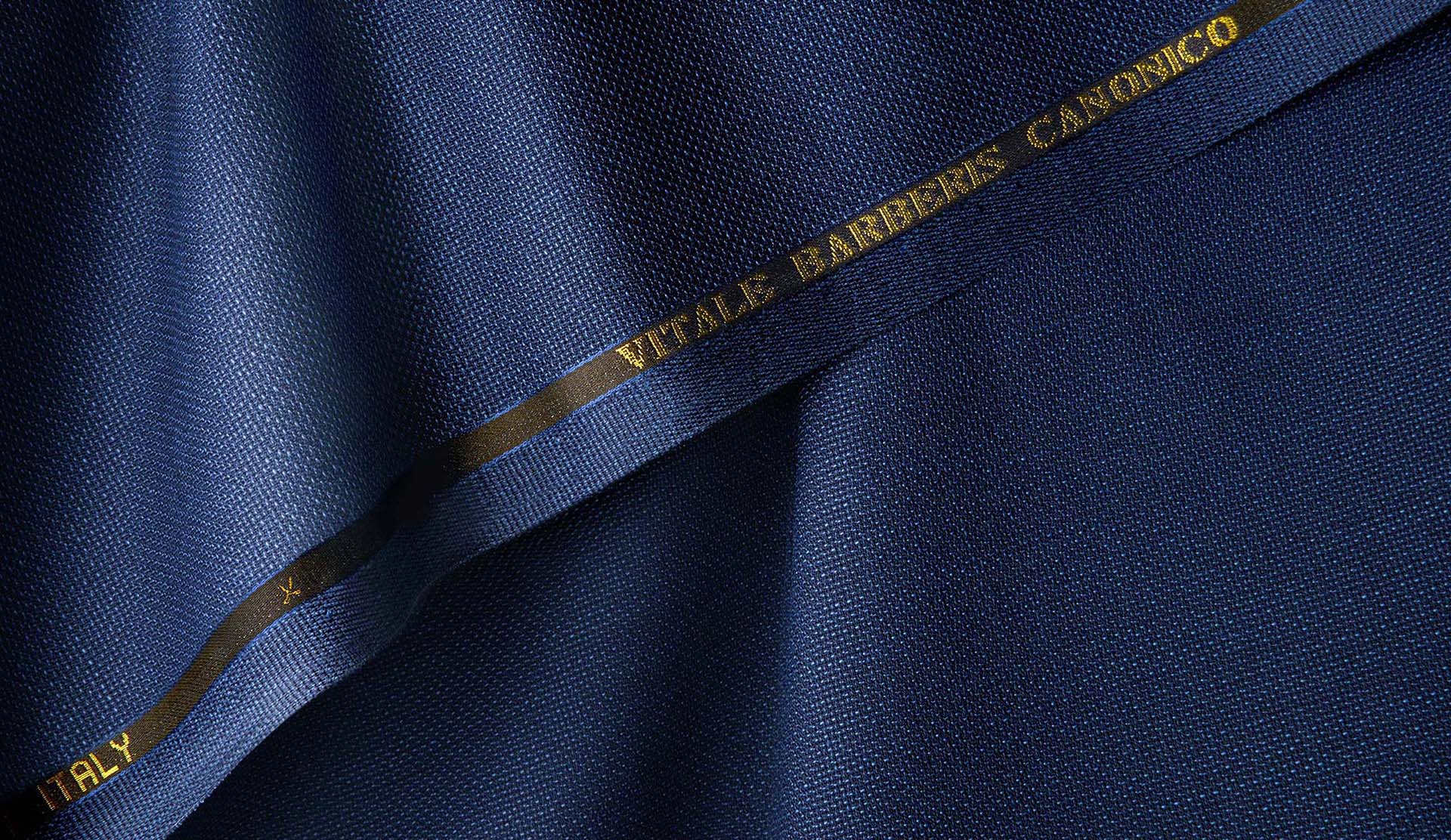 The Magic of Italian cloth
There is something magical about the finest Italian fabrics, it's suppleness, the way it moves. At Octavian K. I want my customers wear and benefit from the centuries of expertise and tradition that go into Italian cloth.
S
o what is it that draws me to Italian cloth? I love its history, I love the smoothness of how the cloths are finished, its weight is perfect for an all year-round suit for the travelling man about town. There are cloths that can be used in more English patterns with defined shoulders and waists and there are cloths that look beautiful in a completely unstructured suit.
I use cloth from the best Italian mills among which Lora Piana, Vitale Barberis Canonico and Ariston. VBC is one of the oldest mills in the world dating back to 1663. They are famous for their lightweight 8 to 10 ounce wools and worsted flannels. Another favourite is Lora Pina. This famous cloth has become rightly famous for its cashmere. A newer firm, it was only founded in 1924 but rapidly has become one of the most desirable brands in the world. Whilst the firm's cashmeres are lovely, I personally love its worsted suitings. They're a little heavier that many Italian mills, around 10 – 12 ounces, and so are a natural combination for the more structured English silhouette Octavian K. specialises in. From pinstripe to Prince of Wales check and plaids, Loro Piana has elegant and refined cloth that will mark you, the Octavian K. customer, out as a man of taste and discernment.

I know that many of my customers are also fans of English cloth. Italian tailors, despite the abundance of superb mills in their own country, have always held English woven and finished cloth in very high regard. I offer cloths from Harrisons of Edinburgh. The mills was founded in 1863 and offers a comprehensive range of suit checks, flannels and tweed.
What is the difference between all these cloths you ask? English cloth has traditionally been slightly thicker with an emphasis on two-fold yarns in the warp and weft. However, the difference on many cloths lies in the finish, where the raw cloth is sent to specialist finishers for washing, scouring, cropping and steaming. Unsurprising given the climate, of the decades much English cloth has a slightly heavier finish whilst Italian cloth has a slightly smoother and shinier look. This has suited the two schools of tailoring, the lightweight suit of the palazzo and the heavier suit on the English estate.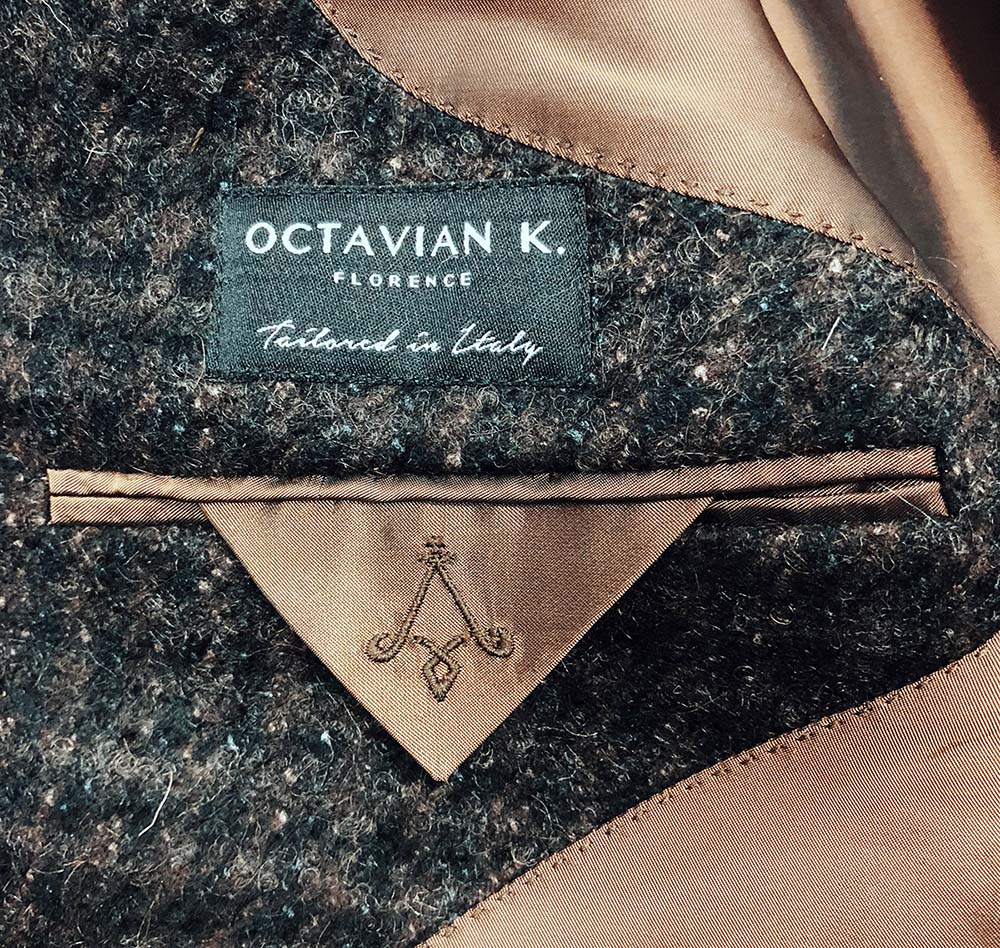 At Octavian K., my focus is to understand what you need your suit or jacket for and work with you to find the very best cloth that reflects the usage and most importantly the personality of the you, the wearer. Having a bespoke suit allows you to chose these all important details, whether you need the smoothest lightweight cashmere for travel, discreet flannel for business meetings or colourful check for a party, the top notch mills I work with will ensure you absolutely look your best.